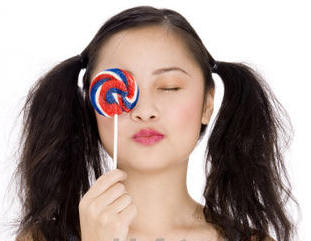 IN OUR OWN VOICES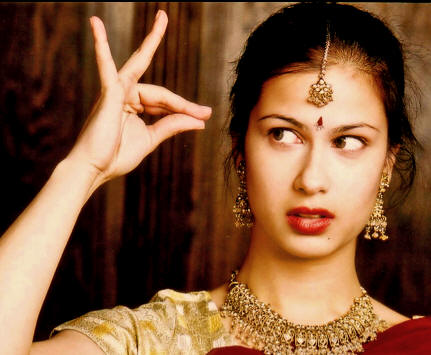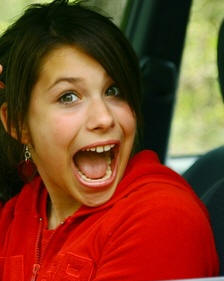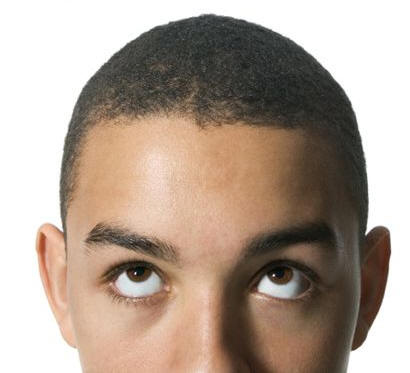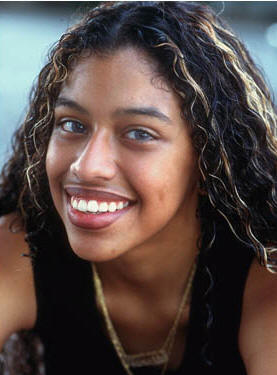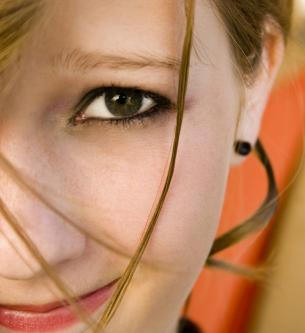 Multicultural Resources for High School Students
In Our Own Voices Unit 1 Outline

Respecting our Names
1. Conduct and discuss get acquainted survey
2. Demonstrate watercolor techniques and pass out materials
3. Discuss name concepts and read/listen to resources as students paint.
Many African people believe that an individual doesn't exist without a name. With this in mind it is not surprising that a great importance is placed on giving names in traditional ceremonies throughout African communities. It is believed that as the mother gave physical life to the child, it was the role of the father to give it a name. Both the parents and grandmothers choose the names for the child.
The Yoruba naming ceremony is very traditional. Yoruba naming ceremony participators consist of the father, mother, baby, siblings, leader, a community member, ritual foods, and invited guests. In Africa, this ceremony would take place outside. In the U.S., the ceremony usually takes place in the home of the family. The guests begin arriving early in the afternoon. They bring gifts of money and other baby things. After about an hour, the ritual gathering takes place. The leader explains the foods and objects around the ritual table to the baby. As he does this he declares the symbolic meaning of each, expresses prayers for the child's well being, and passes each object for all to taste or touch. Then the baby's names are announced and the meaning behind each is explained. The night is filled with music, dancing, and eating. The festivities will last through the night to the morning.
Show website, Unit 1 African naming ceremony…a family who has preserved the tradition in the U.S.

This tradition was not honored when African Americans were forced to come to the U.S.

Listen to Tupac Shakur Legacy CD Track 1 (up to …"African name….African brain")

Pass out poetry packet

Discuss Ntozake Shange name change and read "I Am Ntozake"

Show African names website on Voices and listen to StoryCorps: Nzingha Masani

Read "I Am a Black" Gwendolyn Brooks (respecting a community's voice)

Read "Hissspanicsss" by Elba Rosario Sánchez (respecting a community's name)

Discuss Hispanic name traditions and the

four major sources:


1. Based on a parent's first name…..most common Hispanic surnames. These Hispanic surnames are often formed by adding an -es, -as, -is, or -os or an -ez, -az, -is, or -oz to the end of the father's name. (Leon


Alvarez – Leon, son of Alvaro).


2. Occupational Surnames - these Hispanic last names are based on the person's job or trade (Roderick Guerrero - Roderick the warrior or soldier).
3. Descriptive Surnames - Based on a unique quality or physical feature of the individual, these surnames often developed from nicknames or pet names (Juan Delgado - John the thin).
4. Geographical Surnames - The most common type of Spanish surname, these Hispanic last names are derived from the location of the homestead from which the first bearer and his family lived (Ricardo de Lugo - Ricardo from the town of Lugo).
Explain that first names often show religious respect, for example naming baby after the saint on whose day they were born; show Hispanic name links on web

Hispanic names are also sometimes not respected.

Listen on line to "My Name is Not Rodriguez" Luis J. Rodriguez

Listen to StoryCorps: Raúl Grijalva as an example of circumstances that may cause conflict regarding one's cultural heritage

Read "Señora X No More"

Read Sandra Cisneros "My Name"…refer to boxed section of student survey

Read "Nobody Knows My Name" Gustavo Pérez Firmat

Read teenage name poems "I Love to Hear" and "My Real Name"
Talk about hopes and plans for the class; read "What's That Word Again?"

Summarize hopes for class by listening on line to Maya Anglou "Human Family"
This website was created and is maintained for use in classrooms dedicated to multicultural understanding.
Material from and links to other sources have been chosen because of their relevance to this goal.
For questions or comments, or to report problems with links, please contact:
Ann Ramsey ramseyakc@yahoo.com

Home